Join the "Big NHS Sleep Out" on Thursday 20th November.
BRING WARM CLOTHES!!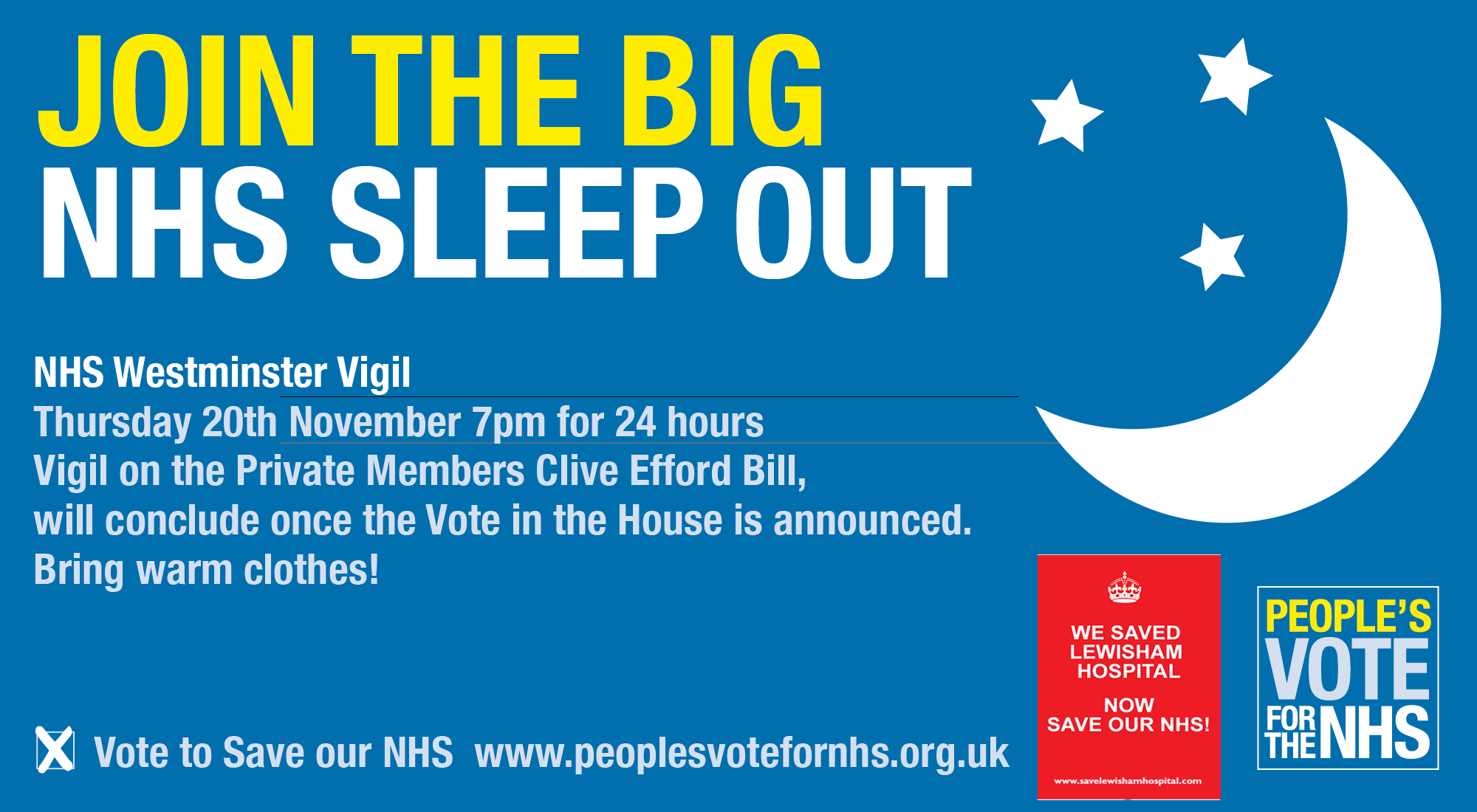 Vigil in support of Clive Efford's private members' bill to reverse the creeping privatization of the NHS.
The "National Health Service (Amended Duties and Powers) Bill" will reverse the devastating top-down reorganisation imposed on our NHS by the Tories. It will renationalise the NHS and save it from being dismantled further. And it will remove the dangerous competition and private care provisions which put private profits before patients' care.