Whitehall calls halt on £3.8bn NHS reforms
Details
£3.8bn NHS "Better Care Fund" policy delayed after damning Whitehall review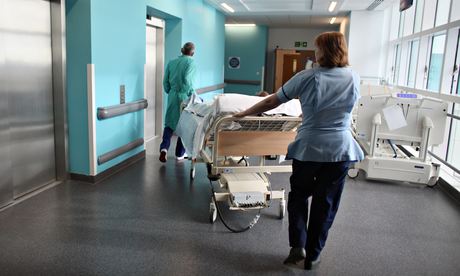 A government policy intended to stop the NHS from becoming overwhelmed has been delayed after a confidential Whitehall review concluded it would not work as hoped. Neither would it help to balance the NHS budget or bring about an intended revolution in patient care.
The £3.8bn-a-year Better Care Fund was supposed to have been launched last week, but its introduction has become mired in doubt after the Cabinet Office voiced deep disquiet about its viability and argued that there was little or no detail about how the expected savings would be delivered.
A Whitehall source said the Cabinet Office believed that the claims for the Better Care Fund did not stack up and wanted "a lot more work done on the policy".
The idea behind the plan, due to be introduced in April next year, was to bring together health and social care services – traditionally funded by local authorities – in the belief that this would reduce the growing pressures on hospitals and help keep people healthier in their own homes.
The delay in its launch is a setback for the health secretary, Jeremy Hunt, and local government secretary Eric Pickles, who were supporters of the plan and had been due to attend its launch last Wednesday.
The Better Care Fund is partly funded by the Department of Health, which was to have contributed £1.9bn from the £40bn hospital budget from next April in the belief that it would release savings to compensate for the money transferred from the NHS.
However, the Guardian has learned that the Cabinet Office review found that plans to save money from local hospital budgets by moving care elsewhere lacked financial credibility, with little or no detail about how savings would be delivered.
Now a team of officials from both departments responsible for the new policy have been told to produce extra evidence to make it more "credible" and overcome deep Cabinet Office scepticism.